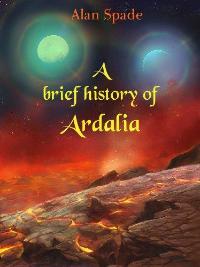 Bargain from: 22nd Mar 17 to 26th Mar 17


No reviews yet.
This mythological, not to say cosmogonic, story describes in a few pages the genesis of the four great civilizations of Ardalia and the most significant events preceding the Ardalia trilogy. For those who have read The Breath of Aoles, Turquoise Water and The Flames of the Immolated, it offers an interesting adjustment of perspective. For others, it permits an easy introduction to the details of the universe while furnishing a complete synoptic history benefiting from a different viewpoint.
As a bonus: the five first chapters of The Breath of Aoles.