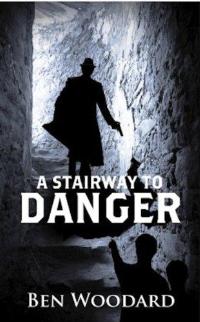 An eyeless body. A menacing stranger. And a tangled mystery.
It?s the summer of 1923 and two cousins hunting for hidden gold stumble on an decayed body. Fourteen-year-old Tom Wallace is convinced the death was murder and drags his older cousin into a harrowing struggle against a shadowy group. Not even attempts on their lives can stop the boys from relentlessly pursuing the mystery.But when their curiosity leads them to investigate a derelict barge, what they find is bigger and more dangerous than anything they could have imagined.
A STAIRWAY TO DANGER is a fun-filled thriller with humor and adventure in a Twain-like setting.
Awards
Winner! Orangeberry Hall of Fame Best Young Adult novel for 2013