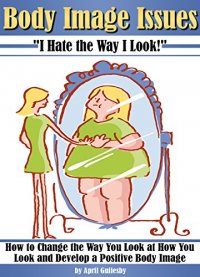 If you're ready to adopt a healthier body image by changing the way you think about your appearance, then this book is for you!
Read on your PC, Mac, smart phone, tablet, or Kindle device.
Body image is a person's perception of how he or she looks. If you are among the millions of people suffering from an unhealthy body image, the time has come to change all that. With this book, you'll learn how to overcome negative feelings about your body and your overall appearance. I'm going to provide you with lots of helpful and effective ways for you to learn to see yourself in a more positive light, especially in regards to your body as being just a small part of your overall being, in order to give priority to the things in life that really matter. Use these powerful tools and let go of the negative body image that has kept you from reaching your full potential and living a happier, more meaningful life. If you're ready to finally set yourself free, then let's get started!
Here Is A Preview Of What You'll Learn…
Defining Yourself and Getting to Know YourselfDifferentiating Between Inner Beauty vs. Outer BeautyMaking Peace with ImperfectionsModifying Your StandardsThe Four Steps to Loving YourselfMuch, much more!Download your copy today!