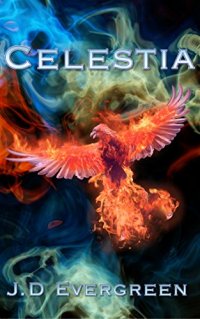 Bargain on 2nd - 4th Mar 18



or borrow free on Kindle Unlimited.
No reviews yet.
Sneak Peek Look! Full book available February 1st 2018.
Celestia has just lost its king to a suspicious illness. The king's death has thrown the realm into chaos and a dark mage uses their power to influence the citizens, brainwashing them to do his bidding. A war is started, and it is left to Taliah and her friends to restore the rightful heir to the throne and stop the dark powers that fight against them.
But to win Taliah will have to risk everything…
An adventure that will force her to:
Learn something that can?t be taught,
Fight a creature no one knows exists,
And discover an heir no one can find.
Every turn she makes unravels an intricate plot designed to corrupt and control the people of her world. And Taliah finds herself surrounded by brainwashed people who are shadows of what they once were.
One false step will corrupt her mind forever and destroy the last hope of their quest for freedom.
A war,
A mystery,
A romance,
And a journey that will change the fate of a world.
Join the story! Scroll up now to buy!