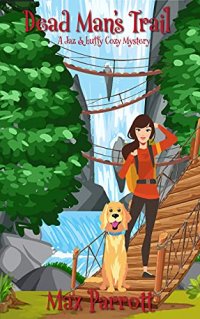 Deep in the wilderness, murder awaits?
Jasmine imagined a relaxing camping trip along the beautiful White Mountain trail would be the perfect way to take a break and forget about the murder investigations plaguing her life. However, she can?t shake the feeling that something is wrong?and when she experiences a harrowing vision soon after embarking on her trip, her suspicions are confirmed.
After she and her group stumble upon shocking new information about a long-lost cold case, Jasmine?s hopes of a quiet getaway are crushed. Isolated from the outside world and armed only with her wits, she becomes determined to solve the murder?but it quickly becomes clear that somebody is hell-bent on stopping the truth from ever being brought to light?
As the weather turns sour and tensions rise within her group, Jasmine scrambles to unmask the killer and identify the elusive threat that haunts her visions. Is a mysterious killer lurking on the mountainside? Or does someone in her group harbor a dark secret?