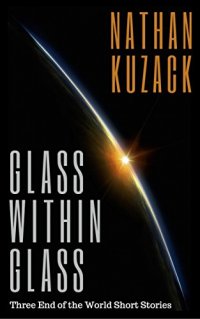 Free on 29th Jun 18



or borrow free on Kindle Unlimited.
No reviews yet.
A triptych of science fiction short stories about the end of the world.
The Immortal Tourist. An alien being made entirely of energy arrives at a pale blue planet with a single moon. While studying the planet's indigenous population, it stumbles across a humanoid who appears to be flouting all of the most rigid conventions of its society. Can the alien being save this strange creature before a rare and incredibly destructive natural phenomenon reaches its world?
The Turning of the Fauna. The whole of the animal kingdom has violently and inexplicably turned against humankind, decimating the world's population. A young woman sets out to rescue her brother from a lethal swarm of hornets, unaware that she is about to discover the cause of the calamity.
Wormwood / Workload. From his holiday home on the West Country coast, a London investment broker spots something in the sky over the ocean. The falling object is on a collision course with Earth, and its name is Wormwood.
[PLEASE NOTE: The Turning of the Fauna contains violence against animals. See the Author's Notes at the start of the collection.]