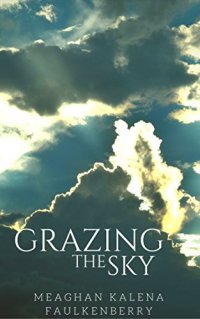 Free on 12th Aug 17



or borrow free on Kindle Unlimited.
No reviews yet.
Also Available as:

Confused and scared, Lance wakes up one night to hear a voice. One that tells him to run, escape, as if he would die if he didn't listen. Questioning his own sanity and running from the questions the night brought, Lance hears the voice again and falls unconscious.
When he awakes, he meets Zidane, a living hybrid of the tailed-race Spiro and the magical race Razalek. In disbelief of the words he is told by Zidane and his own mind, Lance has been injected with Spiro cells–cells that are fatal to humans. Racing against time and haunted by lives left behind, the two must search for a way to save themselves–before fate catches up with them.
_____Wattpad Reviews_____
"One of the best reads on Wattpad." – mandoymoysoy
"I came across this book accidentally, and the description instantly pulled me in, I had to read more! And I am SO glad I did! This was incredible!
Your writing is faultless, beautiful, calm and realistic. And I praise you for writing in the opposite gender, which is rare to find!
This gave me chills, I'm hooked, well done!" – dressinggownmaddness
"Are you a pro writer by any chance? 'Cause this story couldn't possibly be written by an amatuer! Very very good." – 3darkknights
"Beautiful and captivating." – TeaceFindlay
"Wow… So moving, so well written. This story is fascinating and real." – DebbieHopkins