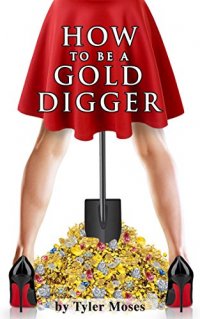 Bargain on 11th Mar 18



or borrow free on Kindle Unlimited.
No reviews yet.
How to Become a Gold Digger Blurb
Becoming a gold digger it not as simple or convenient as it might sound. Rather than seeming the easy choice, if you have the right-sized assets and come to bed eyes, gold digging is in fact a craft that needs to be highly-toned and practised in order for you to be able to reap the rewards of richness and luxury.
There are so many angles and pitfalls to consider because, even if you think you look the part, you have to succeed in beating the competition. Every man out there with a hefty wallet will have a score of women after him, all hoping to enjoy their time in his fortune and then taking most of it in a beautiful divorce. There will be skilled and unskilled opponents, but you will have to defeat them all. This book offers you the expertise to prune and prepare yourself to be the one that prevails, advising on all the skills you need to acquire and how to go about choosing your prey.
Gold digging demands a perfectly orchestrated performance and, considering that it is your future at stake, you don't want to leave a stone unturned in being the best that you can be.