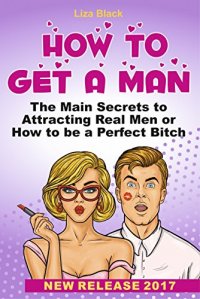 "Why I am having hard times in attracting and communicating with men? ""Why is that so hard for me to get a man, but that it's so easy for others?" "What is the right way to talk to them (him)? "
And more:
How to look? What to wear? How to flirt? How to text? Being available for him or not? How to say "NO"? How to play games in right way? How to be a high value lady?
Do you keep asking yourself all of these questions? It happens. With me? Sure. I am woman as you are, lady. I had those problems as well, until I found the main reason why
All is easy. Women's brains work in different way and men are different in the way we think of them.
I would not say much now. All you need to know, that from now everything would change, if you follow these advises and understand the main idea of my book: Men and women may think along the same lines in many ways, but not in love.
Why and what to do with it? Read on. Find the answers.
I am not telling that I am the best expert ever giving you such advices. But when I look at relationships and experience my own and others , I found out these special tricks.