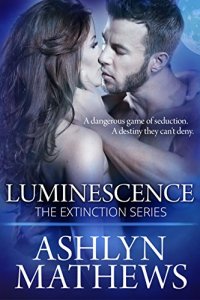 Free on 1st - 5th Oct 17



or borrow free on Kindle Unlimited.
No reviews yet.
"From midnight to sunrise, you're mine in a different manner. During the day, we're two people connected by horrific events."
A dangerous game of seduction…
She could be the devil disguised as an angel. But to get the answers to solving two very important and personal cold cases, FBI agent Nick Campion is willing to sleep with the enemy. Yeah, call the situation like it is–improper, blurring the lines . . . inching closer toward a supernatural world he's not prepared for. No worries though. He's already given up his career to tail the woman he despises, a woman as cold as the month she was named after. There's nothing more for him to lose, except for his heart and soul.
A destiny they can't deny…
Determined to save her kind from the brink of extinction, demon hunter December Raine agrees to get real personal with the human ex-special agent who could be the answer to unlocking her ability to grant supernatural powers to her kind's descendants. Unable to control her feelings when around him, she shows him the supernatural side of her, further putting his life in danger from her kind. When she offers an unconventional and far-out permanent arrangement that can save his life, will he accept or reject her? She has everything to lose, including her heart and soul.