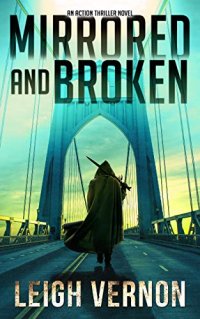 Whatever you do, never mix science and magic.
When an ambitious and half-crazed scientist tries to break the boundaries between science and the unnatural, he never could have imagined the chaos he would unleash. A secret family emerges from the shadows? a family who holds the key to solving this perpetual struggle.
Still reeling from his past battles, Justin is now faced with a new threat ? one that will force him to make a perilous journey across America to seek revenge. Embarking on a quest to find the mysterious Elders, Justin and his friends must prepare themselves for an impending doom which could wipe out his entire people.
But lurking in the darkness is something much more deadly. Something that wants to see Justin dead before he can manifest his full powers ? no matter the price. Alliances form. Friendships shatter. Can Justin survive the crushing weight of his responsibility?