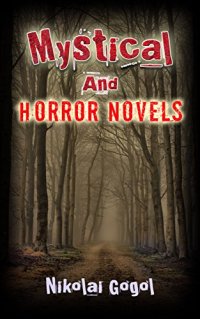 Bargain on 27th Sep 17 - 1st Oct 17



or borrow free on Kindle Unlimited.
No reviews yet.
The book includes short novels "A May Night", "St John's Eve" from the series "Evenings on a Farm Near Dikanka", which brought Gogol literary fame, "The Mysterious Portrait" from the short story collection "Arabesque", as well as the novel "The Viy" from the cycle "Mirgorod". Unites their presence of the supernatural: from the cheerful characters of the people's demonology to the terrible God's punishment. Gogol's mysticism is the presence in the life of a man of forces benevolent to him and hostile to him, a mixture of high and low, comic and tragic, beautiful and ugly, funny and terrible.
Gogol's fantasy goes back to Ukrainian folklore – from fairy tales, stories and anecdotes to legends, ballads and "scary stories". Mystical forces intervene in a variety of subjects – from adventures on vacation to the unlucky student to the insanity of a fashionable artist.
Mystical novels of Gogol have become an integral part of world literature and have been loved by readers of different countries for almost two centuries.
This book will give its owner a moment of real mysticism.