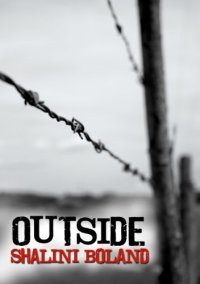 Free on 20th Jul 18



or borrow free on Kindle Unlimited.
No reviews yet.
A post-apocalyptic romance thriller.
The world of the future is divided by Perimeters: high-security gated communities where life goes on as normal. If you're inside you're lucky, if you're outside life expectancy takes a nose dive.
Sixteen-year-old Riley is fortunate to have been born on the right side of the fence. But her life of privilege comes crashing down when someone breaks through the Perimeter and murders her sister. She forsakes her own safety to go in search of the killer. Luc decides to go with her otherwise she'll be dead before she's past the security gate. But what awaits her outside is more unbelievable than she ever expected.
Cut to the present day where Eleanor's world is falling apart. This time next year, civilisation won't be quite so civilised . . .
Praise For OUTSIDE:
'I was completely shocked at how all the events unfolded at the end. I really did not see it coming … If you like post-apocalyptic books, this story is for you.'

– Cynthia Shepp Book Reviews.
'Outside is written in a way that kept me flipping through the pages, biting my fingernails and that good old 'one more chapter' feeling was ever-present.'

– The Aussie Zombie.
'A post-apocalyptic road trip thriller with the accelerator firmly on the floor.'

– Faye Meredith, author of Becoming Edward
Suitable for adults and teens.