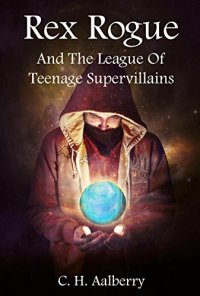 In a world full of superheroes, being the good guy is boring.
Any idiot with superpowers can be a hero, but only a genius like Rex Rogue can take on the world's superheroes with nothing more than his cutting wits and an army of super-powered minions, mad scientists and lawyers. Superheroes beware, because Rex and his League of Teenage Supervillains would rather steal the day than save it!
But Rex is more than a simple supervillain… and sometimes it's good to be bad.