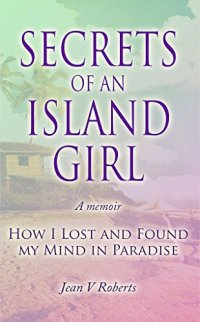 Free on 22nd Dec 15



or borrow free on Kindle Unlimited.
No reviews yet.
Also Available as:
Print Edition

Secrets Of An Island Girl is a captivating true story about a girl who grew up on The Spice Island in Grenada. Jean Roberts survived a harsh young life that tortured her mind and body. As a young woman, Jean developed a poor voice of self-image which led her into a life of reckless abandonment, abuse and prostitution.
In Secrets Of An Island Girl Jean generously tells us about her life as an Island girl.

Begging for food, becoming a servant, Being uneducated, being paid for sex and spending a year in and out of a cement room (The Mental Institution) are just a few of the touching and heartbreaking truths about the reality of An Island Girl's life.

And how she turned it all around.
Jean always knew there was "A better life" waiting for her. She played the game, found herself, began loving herself and changed her life. Jean's transformation began when she immigrated to Canada with the dream of FREEDOM, EDUCATION, AND HEALTH. Jean shares herself, her life and her story with you in a way that makes you question how the impact of your own childhood imprinting may be effecting your life and how you can turn it all around no matter the challenge.
Jean is now a successful Entrepreneur living in the beautifully rich Canadian Rockies. Jean has invested in real estate, teaches yoga, is an Integrative Nutrition Health Coach, Facilitates Retreats for women and wishes to inspire other women around the world to activate their highest potential with her online business as a Clarity Coach.
You can change your life. Anytime.
Enjoy this deeply moving memoire about the life of Jean V Roberts (An Island Girl)
We all have a story.

Waiting.

To be told.