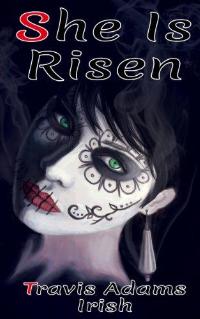 Bargain on 29th Nov 18 - 3rd Dec 18


No reviews yet.
May Ivory can't understand why her life has been so terrible lately. It seems that fate itself has turned on her…
She would be horrified to know that her problems are man-made, and May is only one of four who are being tormented…The result of a new gun control study by the CIA. Her three visits per week to the shooting range have put May on an exclusive list of people that are being monitored for gun violence. Unfortunately, the ambitious politician who runs the program cannot afford to wait for her to go insane through natural causes, so he uses CIA agents lurking in the darkness to turn her life upside down. Will May and the other subjects of this terrible study have a chance to learn the truth about those who are ruining their lives– or will they succumb to the madness?
A former United States Colonel has learned about these unmonitored case studies for gun violence. He has only witnessed the beginning of their potential evil, and in his race to shut down the entire operation, the young man wonders if the damage he inflicts will have any effect, or simply injure more innocent people.
Tales have surfaced of a mysterious woman in Mexico with strange powers, and there are details of her vicious vengeance leaving a blood trail from Costa Rica to North America. Is this woman just modern folklore, or is she a deadly force of nature with a particular agenda?