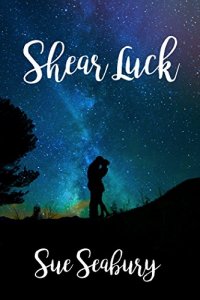 Free on 19th - 21st May 17



or borrow free on Kindle Unlimited.
No reviews yet.
It's sheer luck when the Queen of Coiffure books the wrong flight and meets Mr. Mane Attraction.
Kandi is all set to open the hottest hair salon in West Hollywood. The only thing she needs is a teensy bit of cash to cover the rent. Should be no harder than trimming up split ends with all the investors headed to the First Annual Hairstravaganza in Juno Beach, Florida.
One minor hitch: she booked a flight to Juneau, Alaska.
All return flights are booked for the next few days, but Kandi is confident everything will work out. In the meantime, fate has placed a gorgeous man with the most amazing head of hair in her path, perfect for promo photos.
Mario can't wait to leave weird, smoggy LA behind and return to his true calling: building a community center for his tribe of Tlingit Indians. The last thing he wants is a gal with a turkey on her head. But he can't leave her stranded on the curb.
While Mario fights to stop his uncle from putting a strip mall on the sacred land and Kandi texts her thumbs down to nubs trying to keep rivals from renting her salon out from under her, their growing attraction proves a distraction neither wants.
Then again, maybe each has exactly what the other needs.