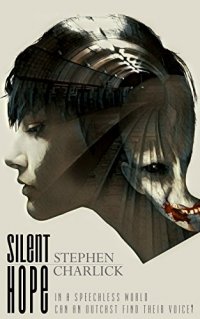 Free on 27th - 29th Dec 17



or borrow free on Kindle Unlimited.
No reviews yet.
Rippers, savage and merciless, they did not age, they did not relent and had but one purpose, to increase in number; and so, pushed to the brink of annihilation, humanity hid itself away from the world it once dominated. For generations they have lived their lives mute, silent, forever wary of the Ripper hoard awaiting them; but life has grown harsh within their contained world and with dwindling resources they have no choice but to venture forth to find them.
Held in high esteem, many dream of joining this elite group, this group of Searchers, but only the best can be chosen for such a task, for to fail is to give the Rippers the very thing they crave; your mind, your body, your very soul itself.
But for those she loves, one young woman is more than willing take this risk. Secretly training for the Trials from which the Searchers are chosen, she prays she is good enough. But Ellana Green, descendant of a mad man and has lived within the shadow of his deeds her whole life. But no more, life is finally offering her a chance for redemption and a chance she intends to grab with both hands… unfortunately fate has other plans for this one young woman; plans that could change their world forever.