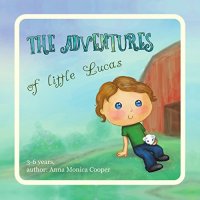 The Adventures of Little Lucas
A fascinating bedtime story for boys and girls about the small Lucas, who lives an interesting life and learns about the world around him.
The book teaches young children to be friendly and encourages a love of animals and the world around them. It motivates children to be interested in life rather than afraid of social life.