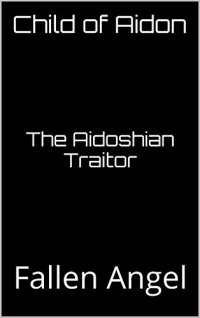 Bargain on 12th May 17



or borrow free on Kindle Unlimited.
No reviews yet.
The Aidoshian Traitor
Fallen Angel – Face the Fall of the Aidoshian Empire through the Eyes of one of its most well-known heroines.
Experience the expanding an ever-expanding universe around the Aidoshian Rift Rider Novel Series
YEARS BEFORE the Aidoshian (Ay-d?-sh?-an) genocide, Aidon enjoyed unparalleled prosperity and peace. Yet no place in all of Valisa was as grand as the Flying Fortress. The massive flying military city home to thousands and a staunch protector of Aidon's skies. It was here that heroes were armed and fought proudly. It is also here that three young children spent their days dreaming of life on land.
One Young Woman Will Begin Her Journey Through the Hell of War
Even a traitor starts with humble beginning. A girl born in the shadow of her parents. Raised in the wake of a war that will take everything from her. Reaka Amashu Kimpu tells her story from beginning to end. In hopes her past will redeem her future.
So, begins the tell of a woman destroyed by war. A woman that fought to the bitter end. A woman whose legacy will be written in blood. An angel start her descent into darkness never to resurface.
The Aidoshian Traitor's Darker, Grittier Tone
This the first of a standalone side story series to the novel The Aidoshian Rift Riders: Empire of Black Technology follows the life of Reaka one of the antagonist from the series. The books in this short story series will be more mature then the Aidoshian Rift Rider Novel series and will be exploring more mature plots.
Author Note:
I recommend reading at least part one of The Aidoshian Rift Riders: Empire of Black Technology by Child of Aidon Before starting this book.
Scroll up and buy now.