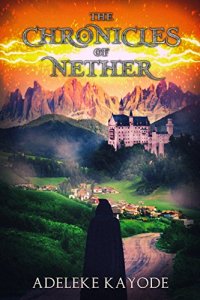 Bargain on 4th - 6th Oct 17



or borrow free on Kindle Unlimited.
No reviews yet.
Witness a tale unfold before your very eyes. In the land of Nether, a magical world where magic is alive and real. A land where heroes raise and monsters fall. Where mystery and untold truths lurk beneath the surface.
After all the world of Nether is a magical place, even so magic is not embraced by all. In truth people fear magic and magical creatures save for the brave men and woman who train to defend the land from their vile evil.
And Trent is one such brave young man, well at least he tries to be. Trent Bartholomew Albinus the 3rd a student at the heroic Gilgamesh academy faces the everyday challenges one might expect a warrior in training to face. As well as challenges that not even he was expecting.
This is the story of his journey. This is Trent's chronicles.
A tale of magic, self-discovery and most importantly dragons. Join Trent on his journey and witness the Chronicles of Nether.