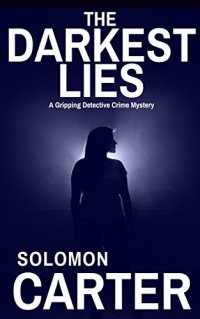 The stunning new crime mystery from Solomon Carter – a page-turner with an epic conclusion.
DETECTIVE JOE HOGARTH IS CALLED TO A NIGHTCLUB MURDER AND UNCOVERS A SINISTER SECRET. SOME SECRETS CAN'T BE HIDDEN WITHOUT DEADLY CONSEQUENCES… AND HOGARTH HAS A SECRET ALL OF HIS OWN…
DI Joe Hogarth and his team are called to a murder at a seaside nightclub. A big man with a reputation for extortion has been stabbed to death, but no one saw the killer strike. A young man disappeared from the scene moments before the murder. The young man has no clear motive but Hogarth can't let go of his suspicions. He decides to track down the missing youth… And soon discovers the motive for the murder is far older, and far darker than he could have imagined.
One man goes missing and a ghost from the past reappears as the darkest lies of two generations are ruthlessly exposed. One cop takes justice into her own hands. And yet another may pay the ultimate price.
AS HOGARTH AND THE TEAM PEEL BACK THE LAYERS OF CRIME, THE BODYCOUNT STARTS TO RISE…
DI Hogarth's reputation hangs in the balance. And one cop's life hangs by a thread.
Secret Affairs. Lies and Betrayal. Murder.
And Hogarth's personal life is heading for a crisis.
In a truly thrilling conclusion, DI Hogarth and his team race against time to stop a killer who watches their every move.
Perfect for fans of Angela Marsons, Ian Rankin, Val McDermid and Ruth Rendell, Helen Durrant, Joy Ellis and LJ Ross. If you love to read gripping detective thrillers with flawed characters and police procedurals with shocking twists and a noir flavour, then the DI Hogarth Darkest series is for you.
Readers have described the Darkest series as pefect for fans of British crime thrillers, Female detective novels, British crime mysteries, Police Procedurals, Heist thrillers and Noir Thrillers.
The Darkest Lies is a crime novel you won't want to put down.
The Setting:
Southend-on-sea, Just over an hour from London. A tough and densely packed suburban town sandwiched between the sparkling Thames Estuary and a semi-rural hinterland of fields and marshes. A place where wealth and glamour sit cheek-by-jowl with addiction, poverty and crime. When he transferred to the Essex coast, ex-Met Detective Joe Hogarth might have imagined he was signing up for sun, sea and semi-retirement. But the merry hell of Southend might just have him beat. It's a good thing this DI doesn't know when to quit…
THE DI HOGARTH DARKEST SERIES
THE DARKEST LIES
THE DARKEST GRAVE
THE DARKEST DEED
THE DARKEST TRUTH
ALSO BY SOLOMON CARTER
LONG TIME DYING series featuring private investigators Eva Roberts and Dan Bradley
THE LAST LINE
LUCK AND JUDGMENT
LONDON CALLING
THE FINAL TRICK
For more information visit SolomonCarter.net