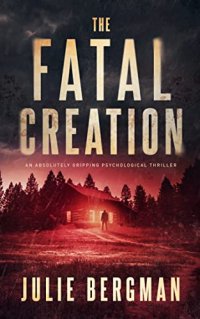 She couldn?t believe she was dying. Her blood, warm and sticky, pooled around her body. And, as her last breath misted the air, an image of her husband ghosted through her mind.
How could a beautiful young woman be found brutally murdered in base housing?
Air Force Sergeant Evelyn ?Mac? McGregor spends most of her time defending Airmen who commit petty crimes. When she lands her first murder case, it appears to be an isolated incident?but the more she digs, the more bodies she finds.
When Mac?s career and personal life are sabotaged, she discovers that the killer will do anything to throw her off his scent.
No one will believe her unless she can reveal the killer?s true identity. But that will prove an even more dangerous task than she expects. Will she be able to save the killer?s next victim and her career?
Fans of Willow Rose and James Patterson will love this series:
What Readers and Reviewers Are Saying About Julie Bergman:
?I Devoured This Book!! Not sure what I was expecting, but this far exceeded my expectations! In fact, I devoured the whole book in less than 2 days! I can't wait to read more!! This is a great book and I highly recommend picking it up!? Heather ?????
?Amazing! Must Read! This one had me hooked from the beginning! Love the characters and plot. I just couldn?t put it down. Definitely, following this new author!!! I can?t wait for the next book. Please hurry!? ?????
?Page Turner. I'm not a big mystery/thriller novel reader, but I found Sahar's Creation to be quite intriguing and a page-turner. It is not too heavy & long-winded, but attacks just the right amount of detail, background, and suspense to keep the reader captivated.? Matthew ?????
?Great military thriller! This book caught my eye because I am retired Air Force and have also become a published author. I want to support Julie Bergman and others like us who are interested in writing. She kept my interest from the first page to the last. Great job!? ?????
?A Great Mystery Read!! Sahar's Creation is successfully written by this new author! The story kept my interest throughout the entire book. It had a great plot and is a very great mystery book to read!!? Robin ?????