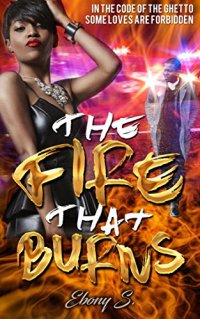 Bargain on 21st - 25th Dec 17



or borrow free on Kindle Unlimited.
No reviews yet.
Dion Bennet is determined to get herself out of the ghetto. Going to school by day and working by night, she has no room for relationships. With everything she has seen growing up, she has no desire to be in a relationship. She is just fine with her not so serious, on again-off again boyfriend, who she suspects is involved in something shady. She is thrown off kilter when she meets a handsome detective who pursues her to no end. She finds herself slowly giving into his charms. But, she know things between them will never work – they are from different worlds. He is dedicated to upholding the law and she comes from a place surrounded by law-breakers. As different as she is from everyone else, she is still a part of that world. Until she can get out of her current residence, being with her will bring the good detective nothing but trouble.
Detective Javari Hudson wants Dion from the moment he lays eyes on her. She is different from the women he usually encounters in the 'ghetto' of Detroit. She is intelligent, ambitious, and sassy and turns him down at every turn. This only heightens his intrigue. He will be patient and persistent. Despite warnings from his peers, he will have Dion Bennet. Will he live to regret his hopeless attraction?