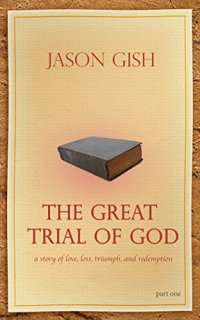 What happens when a man loses everything he loves? When humanity loses itself?
Little does Andrew Cotts know that when he embarks on a fifth-anniversary cruise with his wife, Dalaine, that he is about to face the greatest challenges of his life. Cotts will find himself on an unwanted adventure as, one-by-one, everything he cherishes is removed from his life.
Humanity itself suffers as the Great One and the Accuser each hold Cotts as their primary evidence in a trial that tests the validity of the Great One's word. If Cotts stays devoted to his God, the Great One's word is proven true. If Cotts turns from the creator, the Accuser will win the trial. As Cotts is brought to his utter end, he must make a choice, stay devoted to the Great One despite immense suffering or turn away from him because of it.
In a powerful retelling of the story of Job, The Great Trial of God is a life-changing story of a man's true devotion in love, loss, triumph, and redemption and God's promise to never leave or forsake those who call him Lord.