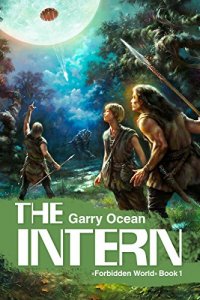 Free on 16th - 19th Dec 17



or borrow free on Kindle Unlimited.
No reviews yet.
Distant future, inhabited space. Due to an accident and his own blunder, Nick Sobolev, an intern of the Space Courier Service, ends up on a mysterious planet tucked away in deep space. The planet is named Terrius and resembles Earth. At the site of his starship wreck, Nick meets local hunters. He follows them to the Forest and the City, hoping to find a way to communicate with Earth and to find out why the planet at the level of development of a feudal society is equipped with structures and devices capable of shooting down interstellar vehicles. The events unfold quickly and are full of unexpected turns. Nick finds himself deeply immersed in solving ancient secrets of the local civilization. To save his new friends, he has to participate in the brutal Ritual reminiscent of Earth's ancient gladiator fights. This does not go unnoticed. Nick's participation attracts attention of many powerful locals, all of whom have their own plans for the stranger they believe to have come from the wild steppe. Some want to kill him; others see in him the messiah from an ancient prophecy.
The Forbidden World book series is written in sci-fi/fantasy fusion, a genre gaining more and more popularity. In the books of this series, the readers will find a whole new world – planet Terrius with its wondrous flora and surprising wild fauna. Its rich social life is full of legends, myths, its own games of thrones, and stories of individuals who are either endowed with a mysterious Gift or cast a powerful wicked Spell by someone unknown.