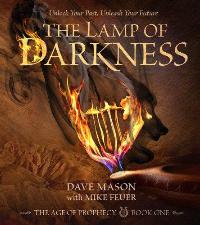 The World of The Prophets as You've Never Experienced It Before

The Age of Prophecy series transports you back 3000 years, to the epic battle between the Israelite Kings and Prophets. Lev, an orphaned shepherd boy, begins a journey of discovery when he's hired to play as a musician before the prophets. He soon learns that his father's knife holds a deadly secret about his hidden past. As he is drawn deeper into the world of prophecy, Lev fights to unearth his true self while the clouds of war gather around him.
Rooted in the Ancient Oral and Mystical Traditions

Authors Dave Mason and Mike Feuer spent years researching the Oral and Kabbalistic traditions detailing the inner workings of prophecy and the world of Ancient Israel.
The Greatest of Biblical Battles, Brought to Life

The backdrop for The Age of Prophecy is the greatest of Biblical conflicts, the Battle between King Ahav and the Prophet Eliyahu (more commonly known as Ahab and Elijah in English). Learn the inner story of the battle, in a way that will reframe all you've ever heard about the Israelite< Kings and Prophets.