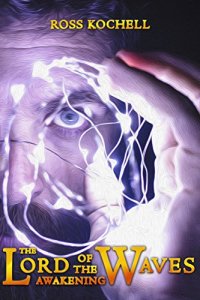 Bargain on 4th May 18



or borrow free on Kindle Unlimited.
No reviews yet.
There was a chalkboard below the display screen with only a name written on it. Dr. Martin Davidson.
"In context with consciousness and thought, an oscillation correlates in the idea that all thought processes emit them through various chemical changes, energy, and the firing of neurons. When our brain thinks, when we as people think, various patterns are emitted. That is all that thought really is. If you put your brain under a scanner, you could track the various patterns and attempt to compound them into a language in it of itself,"
Dr. Davidson explained.
"Any questions so far?"
Student raised his hand and Dr. Davidson promptly pointed at him.
"If all that thought is, is a series of patterns, how come we haven't been able to learn how to just read people's thoughts?
An incredible adventure is about to begin!