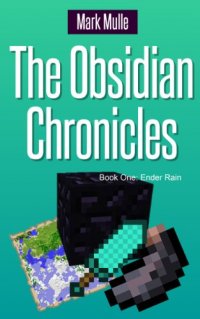 GENRE: Children's Adventure
An exciting Minecraft adventure you shouldn't miss!
Vincent is a miner in a world not so very similar to your own, spending most of his days gathering valuable resources in the Underground despite the grave threat of unexpected collapses that could end his life at any time. When his friend, Austin, a crafter, joins him for the first time in search of the vast amounts of ore and treasure in the Underground, a climactic series of events is set into motion.
There is something below the Underground though, and Austin is sure that the world's strongest materials are there for the taking. But so too are some of the world's most dangerous creatures, legendary items, and magical secrets.
Cave-ins, explosive detonations, massive spiders, and the undead—these are all common problems for Vincent and his team of miners and crafters. Join them as they strategically battle new threats, enchant their gear with new power, and explore caves flowing with lava and teeming with darkness incarnate.
Author's Note: This short story is for your reading pleasure. The characters in this "Minecraft Adventure Series" such as Steve, Endermen, Herobrine or Obsidian…etc are based on the Minecraft Game.
Minecraft Adventure Series

*Book 2*

http://www.amazon.com/dp/B00K7ZT7WA/

*Book 3*

http://www.amazon.com/dp/B00K804RL0/