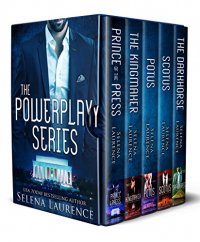 Also Available as:

The complete five book Powerplay series.
Prince of the Press – A player meets the one woman who can make him change his ways…only she's absolutely off limits.
The Kingmaker – A fake relationship turns all too real. She could ruin him, he might not care.
POTUS – How do you fall in love when you're the President of the United States?
SCOTUS – A second chance romance with a dark underbelly.
The Darkhorse – A marriage of convenience turns real just in time for Christmas.