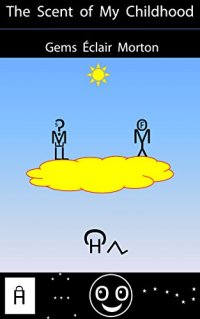 Bargain on 27th - 31st Aug 17



or borrow free on Kindle Unlimited.
No reviews yet.
This is the first of the three poetry book series from Gems Eclair Morton. Gems died, a relatively unknown man. He was fond of reading poetries and would recite them to his friends, I being one of them, whenever we met at his house for poker. I found his two diaries, hidden behind stacks of his books of poetries, which were being auctioned after his death. It was then that I realized that the poetries he used to recite were his own. The World should have known Gems before and he deserved a more respectable death.
English was not Gems' mother tongue, but he loved the language more than any other language. We loved to listen to him when he talked and no wonder I have loved handpicking his best creations. I present to you the first book of his three book series that I have compiled from his writings. This book contains his poems and writings about his childhood memories.