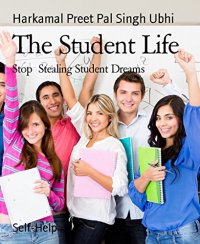 Bargain on 15th - 19th Mar 18



or borrow free on Kindle Unlimited.
No reviews yet.
Dedicated to every teacher who cares enough to change the system, and to everystudent brave enough to stand up and speak up. This book is describing the student life as well as education system.The level of education dropped down . If you do a job where someone tells you exactly what to do, he will find someone cheaper than you to do it.And yet our schools are churning out kids who are stuck looking for jobs where the boss tellsthem exactly what to do. It's written for teenagers, their parents, and their teachers.It's written for bosses and for those who work for those bosses. And it's written for anyone who has paid taxes, gone to a school board meeting, applied to college, or voted
Large scale education was not developed to motivate students or create scholars . Now days institutions focused on quantity education instead of quality education .