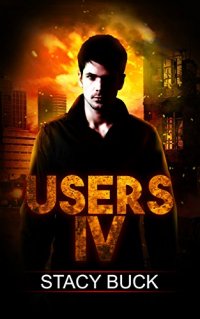 Bargain on 2nd - 6th Nov 18



or borrow free on Kindle Unlimited.
No reviews yet.
The long awaited fourth book in the USERS series is finally here.
Carter and the crew are at it again. I don't want to spoil things for you, but oh boy are they in for it this time.
The Compound is flooded with new USERS from all over the country following the aftermath of Book III. Fully recovered from his fight with Heath, Carter finds himself running the joint once again. Everything was going to plan and Carter was finally finding some semblance of peace, but those times for a superhero are always short lived.
When a group of USER terrorists show up and start destroying Seattle, Carter and his friends at the Compound are quick to defend the city. Unfortunately for them, things aren't always what they seem and people aren't always who they appear to be.
When Alaric is taken out of the fight, he calls upon Carter to take his place as the head of the All Americans. Now Carter must do everything in his power to defeat a group of terrorists armed with the most deadly weapons on the planet…superpowers.
To make matters worse, Carter's ex girlfriend Nancy shows at just the right moment to make his life interesting. As if things couldn't get more complicated.
Get USERS IV: A Superhero Novel now!