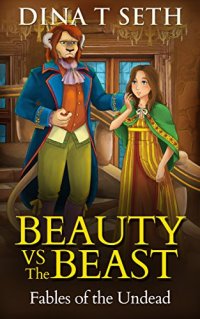 Free on 20th May 17



or borrow free on Kindle Unlimited.
No reviews yet.
Zombie Kids Books : BEAUTY VS THE BEAST – Fables of the Undead ( zombie books fiction,zombie books for kids,zombie books for kids)

Revision Edition for Classic Tale with Zombie Version
horror kindle books
BEAUTY VS THE BEAST
Do you like fairytale classics? Do you like horrific zombie stories? You will get both in these grisly princess stories, "Fables of the Undead"!
When her father inadvertently brings the zombie plague to the Castle of the Beast, little does Belle know that she will have to live there too,
as the sickened Prince's prisoner. But how long can she survive against a zombified Beast before she too falls prey to the terrible sickness?
Part of a series of revised children's stories for the adult horror genre, "Cinderella: Princess of the Dead" will leave you starving for a bite of the next story!
Scroll up and get a copy TODAY!