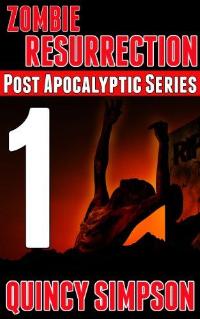 What a Monday morning it was. The resurrected dead have tossed the world into a dystopian zombie apocalypse.
In this first episode we follow a disillusioned pastor,a lovestruck college student, and a cautious computer programmer as they are trying to survive.
One minute Carl and Betty are studying for a class, the next they are running from bloodthirsty zombies bent on devouring them. Will they be able to survive?
Computer programmer Mary and salesman Dexter have to get out of the city when everyone else has the same idea. Will the living dead end their lives like they have ended the work day?
Reverend Jeremiah Jones began the day wanting to sleep through boring ministry presentations, but now he is attempting to evacuate hundreds from the meeting that the Bishop left him in charge of.
New Episodes will appear regularly, so please check back.