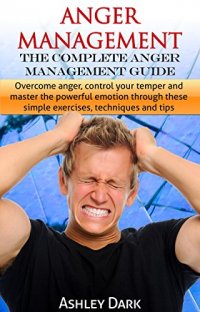 Engulfed In Anger,Struggling to Control Your Rage,Wanting A Peaceful Life,Your Search Ends Here…. With This Book!
This book contains proven steps and strategies on how to understand your anger and prevent it from ruining your life.

Mark Twain gave the best analogy on the damage that anger can cause:

"Anger is an acid that can do more harm in which it is stored than to anything in which it is poured."

You should not store anger in your heart. We think that being angry will help us get back at the people that caused it. However, anger only prevents us from becoming the best that we can be. It occupies our hearts and minds and prevents us from pursuing worthwhile goals. It also destroys our relationships and alienates the people we love. This book will help you understand and take control of your anger to prevent it from damaging your life. you will need this book
Here Is A Preview Of What You Will Learn
Examining your angerDifferent levels of angerIdentifying the deeper source of angerAnd much more..!