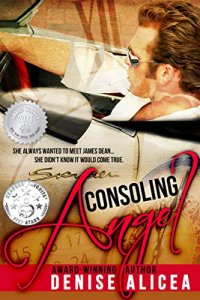 Also Available as:

Mira wants nothing more than to hide away from the world and its cruelties. Overcome with grief for the loss of her father and burying herself deep in school and her internship, her one respite is her admiration for the Hollywood actor, James Dean, an admiration she shared with her father.
Although Dean is long dead, Mira wishes that she could meet him and tell the actor just how much he means to her. As she closes her eyes on another day to sleep and escape reality, her wish is about to come true?
But when she finally meets the Hollywood hunk, it presents her with the most difficult decision she has ever had to make?