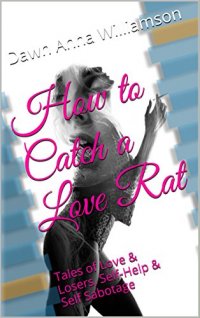 Also Available as:
Print Edition

'How to Catch a Love Rat' blends self-help and dating advice within a darkly acerbic fictional narrative, told through the adventures of Dylan.
Dylan Sheriden: private investigator to tortured lovers everywhere. No-nonsense and trying to rewrite the dating rule book, she's seen and heard it all. Only problem is, how can she believe real love still exists in the face of overwhelming evidence to the contrary?
Dylan catches rats of the large 'love' variety that plague the lives of good people everywhere. Frankly humorous – she's as damaged as the next person but fronting it well (or at least she thinks so) – so if you think you're the only one dating disasters have ever happened to, think again. If you're perpetually unlucky in love, clueless about men, desperate to play amateur detective, or just want a heavy dose of relationship realism, then this is the book for you.
How to Catch a Love Rat will resonate with confused singletons, scorned lovers, and stealth addicts everywhere.