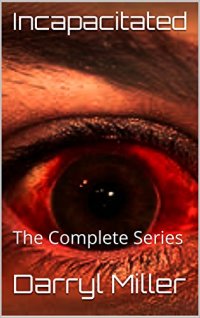 Bargain on 6th Nov 17



or borrow free on Kindle Unlimited.
No reviews yet.
Gary lived life as a loner. He always kept to himself. He was never interested in getting involved with other's problems.
One night while laying in bed, he is struck with paralysis. He isn't able to speak and can't move. He begins to hear scratches up and down the hallway outside his bedroom. He can only peek from the corner of his eye when he sees a dark figure entering his bedroom.
As he is haunted by this sinister presence, he begins to reflect on recent events in his life that may have placed him as a sacrifice to this thing.
Will he be able to shake the paralysis and fight for his life? Will he figure out what put him in this situation to begin with?
This book includes the three parts of the Incapacitated series. It includes bonus author commentary and a bonus writing insert.