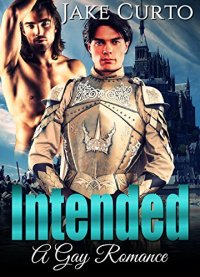 Bargain on 11th Aug 17



or borrow free on Kindle Unlimited.
No reviews yet.
Intended: a Gay Romance.
When a simple knight falls in love with his prince…
Today only, get this Amazon bestseller for just $0.99. Regularly priced at $2.99.
Read on your PC, Mac, smart phone, tablet or Kindle device.
Here Is A Preview Of This Love Story…
Mycah has the same dream as most of the children he grows up with: become a knight and be selected for the Royal Guard.
The older Mycah gets, the more he understands how hard he has to work to make this dream a reality. He's not the tallest of the crop, nor will he ever be, but he's fast. He learns to use that to his advantage.
His brother has a four year head start on him, and he's long gone in the King's Army by the time Mycah starts his training. That's where Mycah meets Royce. Royce is also on the short side, but after a few years of training with a broadsword Royce becomes the conqueror of the practice yards. Mycah is glad he'll never be on the wrong side of Royce's sword.
However, Mycah will definitely be on the wrong side of someone's sword if he doesn't get to practice on time.
The royal family doesn't always have visitors at their castle, but when they do, it's impossible for Mycah to get anywhere easily. He's supposed to be at jousting practice – as much as he despises it – but instead he's struggling his way through the crowd. Neither Prince Dominic nor his visiting best friend are even in the square today, but the city has been preparing for days in case they do decide to make their way down.
Mycah doesn't remember the last time he saw Prince Dominic in the streets of the city, so he doubts that will be happening any time soon.
Download your copy today for only $0.99!