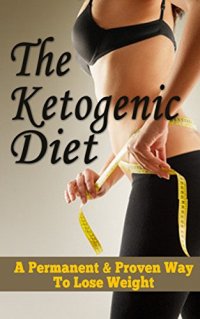 Ketonegic Diet, The Best Way To Lose Weight
Today only, get this Amazon bestseller for just $0.99. Regularly priced

at $2.99. Read on your PC, Mac, smart phone, tablet or Kindle device.
There are several types of diets that have been marketed to consumers for years. We've all seen the infomercials on television where fitness gurus make ridiculous claims that you can lose weight by doing simple things, like strapping on a special abdominal belt or taking a pill that magically burns fat away. Unfortunately, there are no magic pills or devices that can help you lose weight. The true secret to losing weight is all about the foods you eat. The general public has a huge misconception about what healthy foods are and which foods are appropriate for losing weight. This book is going to clear out this confusion and introduce you to a diet that is all about eating healthy foods while still enjoying them in the process. This diet is called the "Ketogenic Diet."
Here Is A Preview Of What You'll Learn…
What is a Ketogenic Diet?Benefits of a Ketonegic DietKetonegic Diet Meal PlanThe Transition into a Ketogenic DietFollow the Diet ResponsiblyLow Carb Diet DifferencesMuch, much more!
To learn more about the Paleo diet, download your copy of this book now!
Download your copy today!