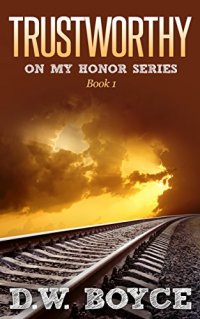 Noah Mansfield and his best bud Titus Bidner have been best friends since birth. They go everywhere and do everything together including Scouts. Noah's twin, who died at birth, is now telling him his best friend has been seriously injured.

Wait… what? How can that be?

Noah soon learns his twin's story is true and he begins spending lots of time at the hospital with Titus. Over the next few months Noah will work hard to bolster Titus's strength and resolve.
Take the journey along with Noah as he struggles with loss, guilt, and all the questions about life. Watch and listen as he determines the true meaning of friendship and loyalty. Book 1, Trustworthy is a heartwarming story for all ages.