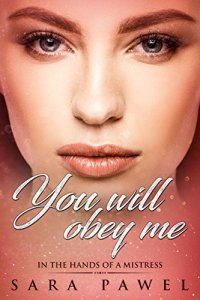 Bargain on 16th - 20th Feb 18



or borrow free on Kindle Unlimited.
No reviews yet.
Torn between uncertainty and intrigue, one man must let go of what has been and embrace the future in order to find love. For Mr. Dereck Carrison is in no easy position. Finding himself on the wrong side of the law has also placed him as an adversary to an intriguing councilwoman who has designed his fate with both cruelty and finesse. Tossed into a cesspool of intrigue, revenge, lust, and power, Dereck finds knowing whom to trust is proving rather difficult. For those lovely women who have come before are simply pawns being played by a mischievous woman out for revenge against a man who finds it increasingly hard to be himself in a constricting world. That is, of course, until her: Tessa Bright. Suddenly everything he's ever known, questioned, or believed has been thrown into chaos once more. And yet while she is the light in his darkness, nothing is secure–as a game is being played around him on a course he cannot see. Is Dereck finally ready to expose himself and allow the game to run its course? Or is there something much bigger in store for a man both entranced by love–but also wary of it?