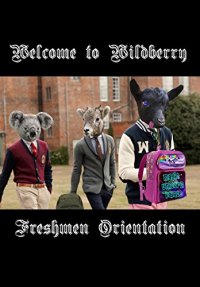 Bargain on 6th - 10th Nov 18



or borrow free on Kindle Unlimited.
Top - Reviews - Update Details
Buttons the Black Sheep lives a comfortable life. He is born into a family with massive wealth. He is protected by a 30-meter wall that keeps the unwelcome bloodthirsty animals from having him as lunch, and he is about to start a new chapter in his life — Wildberry High School. The only problem is that Buttons isn't comfortable at all, he sees how things around the pasture are wrong but nobody seems to mention it. He sees how groups of animals tend to segregate themselves from other animals. He also wonders why he is one of the few animals in the pasture who is curious about what is on the other side of the 30-meter wall that most would see as protection but he views as enslavement.