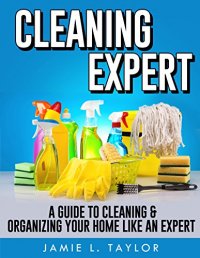 Clean Like An Expert!
Read on your PC, MAC, smart phone, tablet or Kindle device.
Organizing and cleaning your house is very important, especially if you want to improve your general health and simplify your life. It might take a lot of time but once you've begun the process it will be much easier for you to be organized and always ensure your house remains tidy and clean.
Download your copy today!
Take action today and download this book for a limited time starting January 8th 2018!