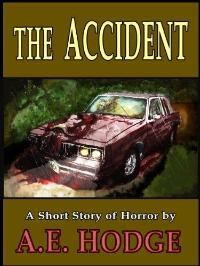 Pages: 36
What happens when roadkill wants revenge?
Ivan is a drug runner on his first big run. He thinks his biggest problem is getting the money to his boss in time. But when Ivan hits an animal with his car during a violent storm, he finds himself in a desperate cat-and-mouse game, stalked by the very creature he struck–a creature he learns is more sinister and otherworldly than he could've imagined. Just what is this monster, and can Ivan survive its relentless pursuit? Or will this accident mean the end of everything?
8000 words. Ages 13+.