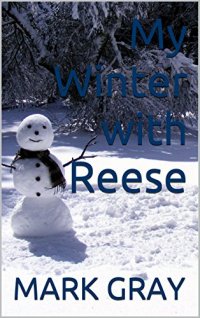 Bargain on 4th Dec 16



or borrow free on Kindle Unlimited.
Top - Reviews - Update Details
Every Christmas story told to children features magic and miracles and a happy holiday ending for one and all. Once we grow up, it's harder to believe in all of that.
When Reese builds a snowman to keep him company through the winter, the snowman begins chronicling the stories of a quiet little suburban neighborhood for us to witness along with him. Though naturally cheery, hopeful and full of Christmas spirit, this snowman is challenged to maintain that disposition as he watches families that seem broken and situations that seem hopeless.
My Winter with Reese is perhaps the first book written from the perspective of a snowman that's actually intended for adults. In a world full of so much fear and heartache, is there room for childlike wonder? Can a simple snowman built by an imaginative child actually have any sort of impact on real world situations?
Like he's done with the thriller genre in The Cassie Trilogy books, Mark Gray takes a child's Christmas fable and turns it on its head. With My Winter with Reese, he weaves an unexpected holiday tale that is both full of wonder and grounded in realism. What if the Christmas specials we watched growing up actually took place in a world full of regret, sickness and evil? Would it be possible for hope to persevere in such conditions?
Funny, fast-paced and full of surprises, My Winter with Reese is the perfect book to curl up with this holiday season.