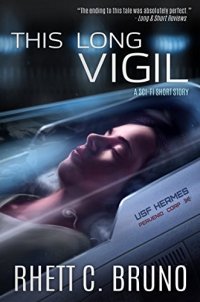 Bargain on 25th - 29th Apr 21



or borrow free on Kindle Unlimited.
Top - Reviews - Update Details
From the author of "The Circuit Series" and "Titanborn" comes a science fiction short story taking place in the "Titanborn" universe.
Synopsis: After twenty five years serving as the lone human Monitor of the Interstellar Ark, Hermes, Orion is scheduled to be placed back in his hibernation chamber with the other members of the crew. Knowing that he will die there and be replaced before the ship's voyage is over, he decides that he won't accept that fate. Whatever it takes he will escape Hermes and see space again, even if it means defying the regulations of his only friend — the ship-wide artificial intelligence known as Dan.