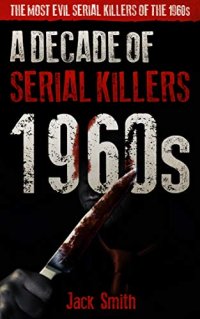 Free on 30th Jun 22 - 2nd Jul 22


No reviews yet.
Discover the most wicked serial killers of the 1960s, one of the worst decades of true crime and heinous serial murderers America has ever known.
Download FREE with Kindle Unlimited
The 1960s was a time of cultural revolution. The music was as intense as the politics and everyone was looking forward to a summer of love. But some troubled souls took a wrong turn on the way to Woodstock and walked down the dark road of the serial killer. This decade was the first in which the term ?serial killer? was used?and the first in which the general public became aware that such homicidal wolves were indeed roving about in their midst. This book follows some of the most notorious serial murder cases of the era. From the Zodiac Killer to the Moor Murders, we take a look at some of the worst serial killers of the 1960s.
Inside you will discover 12 true crime case files of the most vile serial killers of the 1960s including:
?The Case of the Walking Corpse
?The Measuring Man
?The Serial Killer with a Foot Fetish
?The Moors Murders
?Poland's Maniac
?The Pied Piper of Tucson
?And more!
Read on your favorite devices such as Kindle, iPhone, iPad, Android cellular phone, tablet, laptop, or computer with Amazon's free reading Kindle App.
Scroll back up and click the BUY NOW button at the top right side of this page for an immediate download!