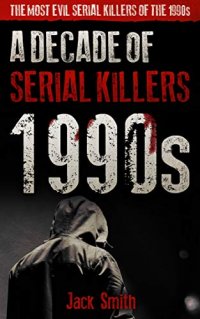 Free on 31st Mar 22 - 2nd Apr 22


No reviews yet.
Discover the most wicked serial killers of the 1990s, one of the worst decades of true crime and heinous serial murderers America has ever known.
Download FREE with Kindle Unlimited
The nineties were a time when big changes were happening across the world. Unfortunately, with big changes also comes instability and crime, resulting in many heinous individuals that got a chance to commit them and cases that many are terrified to just hear about. In this book, find 12 such cases from all over the world.
The 1990s had some of the most prolific and horrific serial killers on record. This book takes you through some of the decade?s worst cases of mass murder and serial killing, from well-known villains such as Robert Yates and Aileen Wuornos to the more obscure but equally awful cases of Colin Ireland and Anatoly Onoprienko. Here you will relive some of the most sanguinary stories you ever saw on the nightly news with Tom Brokaw, Peter Jennings or Dan Rather, stories that kept you up at night then and will still chill your blood today!
After reading this book, you will never look back at the 1990s in quite the same way again!
Read on your favorite devices such as Kindle, iPhone, iPad, Android cellular phone, tablet, laptop, or computer with Amazon's free reading Kindle App.
Scroll back up and click the BUY NOW button at the top right side of this page for an immediate download!